A revolutionary and innovative property development finance platform which is disrupting the mainstream lending market in Australia has now launched in New Zealand.
Wefund uses industry-led technology and data-driven insights to connect commercial and non-private residential property developers with lenders to offer fast, competitive and reliable funding.
Since its launch in Australia in 2019, Wefund's proprietary platform has successfully processed over AU$2 billion in loan applications and grown its database to over 75 accredited lenders.
New Zealand Associate Director Kris Sligo says Wefund addresses common problems developers face with traditional sources of funding (bank and non-bank), including red tape, hidden fees and slow processing times.
"Developers often tell us they are frustrated with the usual funding channels available and their access barriers, unexpected costs and lengthy processes," he says.
"Wefund's use of technology, combined with our team's experience, streamlines the lending process while offering advanced financial modelling for confident decision making, delivering the most competitive solutions in the market."
Wefund NZ Associate Director Tammy Crause says Wefund has invested heavily in its proprietary platform, which reduces turnaround times significantly compared with other more established channels.
"We aim to provide lending terms within a week of receiving full details of a development proposal. All projects are analysed by Wefund's team of commercial finance professionals, with multiple data sources used to develop accurate feasibility models."
Wefund's platform captures daily industry and economic data, which enables indicative terms to be quoted instantly and accurately. Each project's individual needs are understood through algorithms and data solutions, enabling Wefund to select the best suited lenders for the scenario, she says.
"Our proprietary algorithms can provide an instant picture of where the market sits at any time. This is completely unique to the market and we leverage this to deliver superior outcomes for developers and lenders."
Another key advantage of the Wefund platform for developers is knowing the true cost of their funding up front, says Mr Sligo.
"We provide full transparency around all fees involved. We're also able to provide much-needed certainty for borrowers, by connecting them with accredited funders who are ready to lend now."
Importantly, Wefund only accredits trusted lenders who have a proven track record of delivering reliable funding, he says.
"Developers can have confidence in Wefund's accredited panel of lenders, who are able to provide funding of up to $250m per project, with higher LVR thresholds."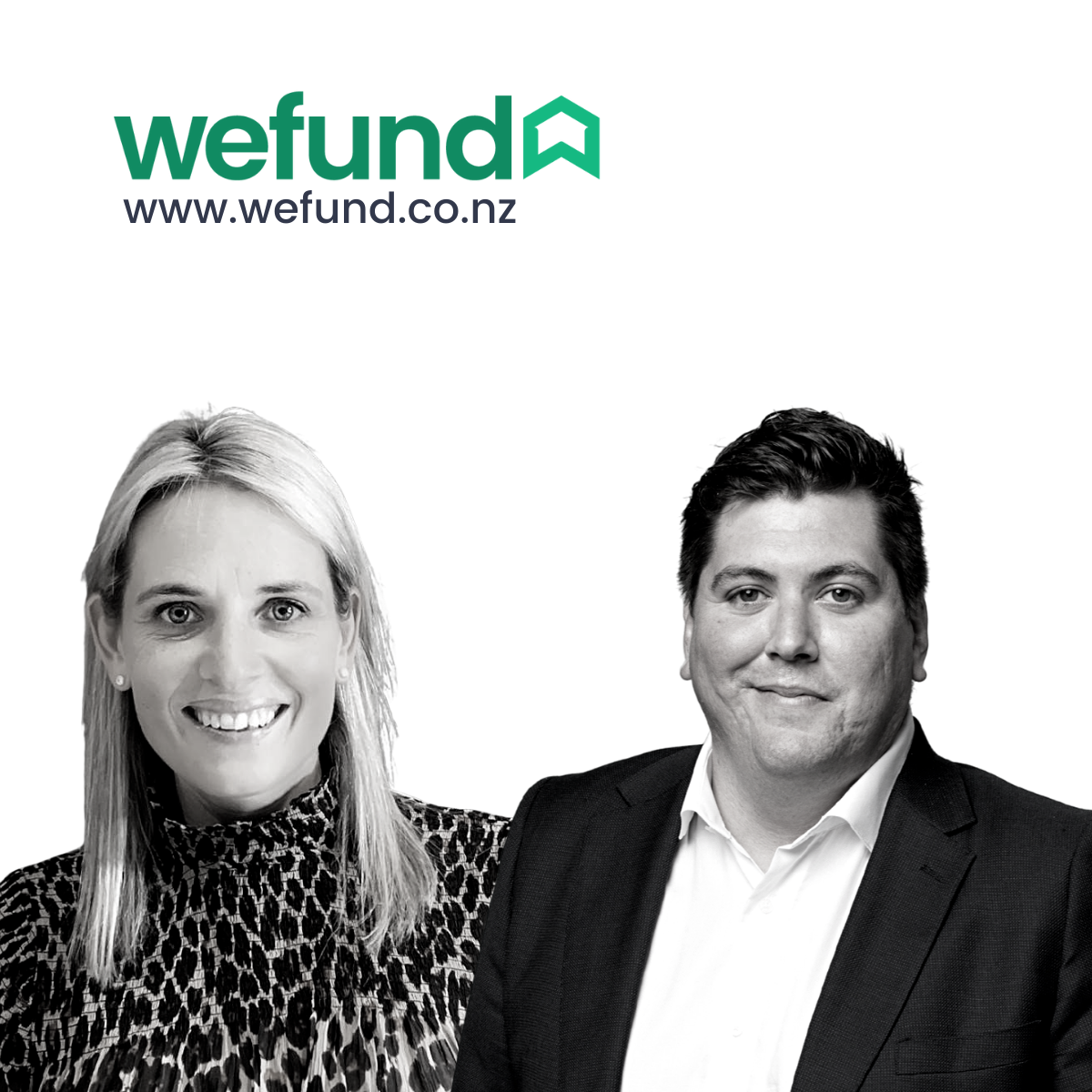 The people behind the operation
Leading Wefund NZ is an experienced team of property finance and development professionals who have a sound understanding of the Australian and New Zealand development finance markets.
Wefund's co-founders in Australia – commercial broker and property banker Marshall Condon and non-bank lender and corporate banker Roy Coughlan, along with tech co-founder Richard Owens – are joined by local associate directors Tammy Crause and Kris Sligo in establishing and growing the platform's presence in New Zealand.
Tammy Crause heads up business development, sales, client relationship management and operations for Wefund NZ; while Kris Sligo brings a decade of commercial property and non-bank lending experience in Australia and New Zealand to the business, including eight years with ANZ specialising in commercial property finance and the non-bank sector.
Kris manages a team of expert analysts and credit managers, dedicated to understanding the individual variables of every project and providing feasibility analysis to maximise each development's profitability.
Every funding application is allocated a dedicated credit manager who engages valuers, builders and quantity surveyors to assess the project. They will also liaise directly with potential lenders on the applicant's behalf. Finally, the Wefund system digitally manages the settlement process and delivers funds.
For lenders, the Wefund platform gathers all information in a single portal and presents lending proposals in a professional and simple manner. This makes it easy for prospective lenders to make an informed decision on each project, says Ms Crause.
"We are looking forward to offering New Zealand developers and lenders a competitive, fast, transparent and trustworthy option that addresses a gap in the commercial property finance market."
To learn more about Wefund NZ, head to our website and submit your project details so we can get in contact and discuss your project needs.